Public Comment: Submit Lake Okeechobee Discharge Schedule Feedback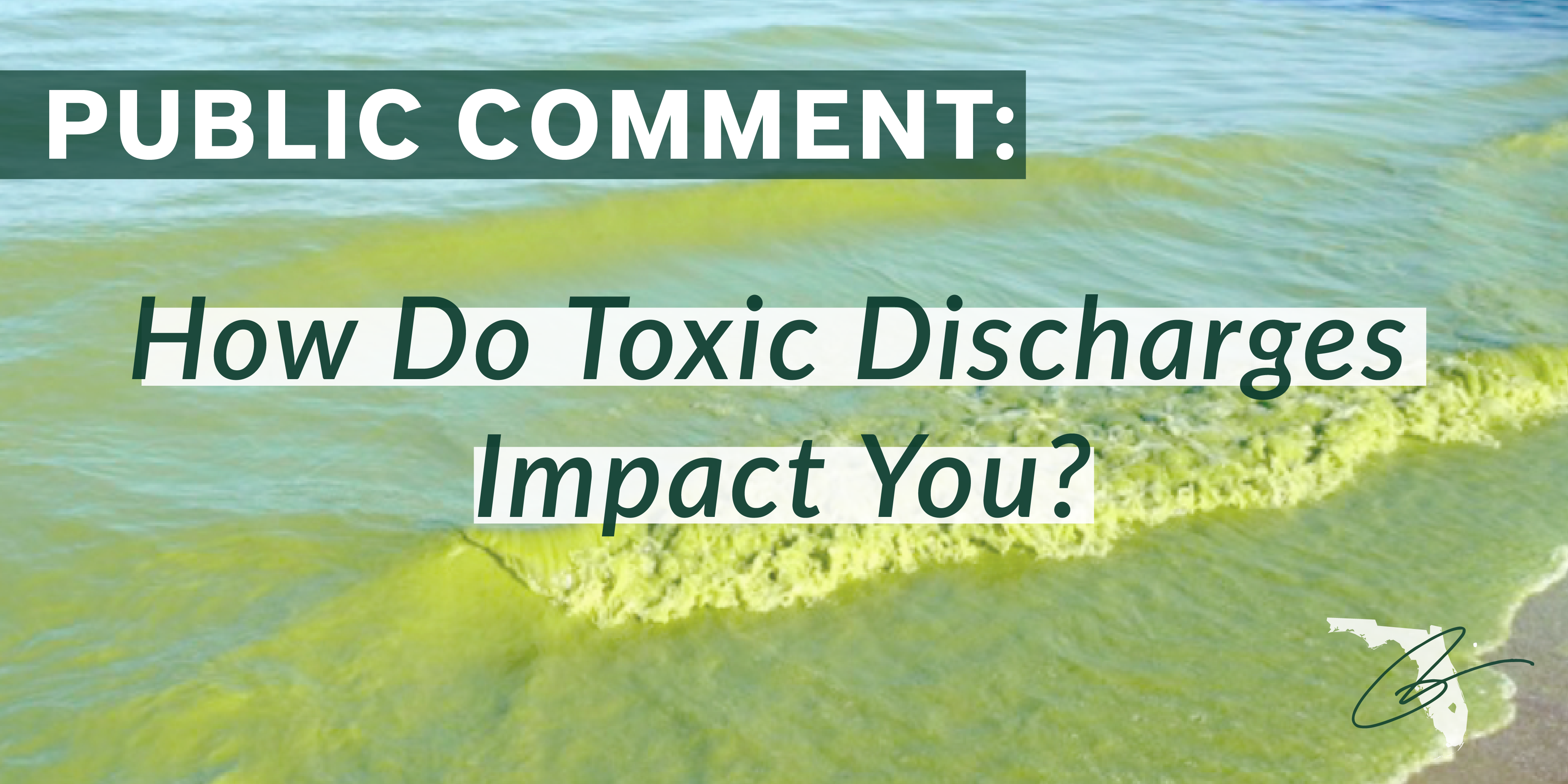 The U.S. Army Corps of Engineers currently determines when to discharge water to the east and west of Lake Okeechobee using a document called the Lake Okeechobee Regulation Schedule (LORS). This outdated and harmful regulation schedule is based on data from 2008 and causes serious damage to our community through frequent discharges of toxic water. As you know, these discharges threaten our community's health, environment and economy.
Last year, I wrote a law forcing them to update the discharge schedule. My goal in passing this bill was to reduce the frequency of discharges. The U.S. Army Corps of Engineers has begun the process of revising this schedule and is currently soliciting public comments until April 22, 2019.
How To Submit Public Comment
Members of the public are invited to provide scoping comments, including the identification of issues with the current regulation schedule for Lake Okeechobee, what aspects need to be changed, and how those issues and changes should be implemented and evaluated.
Here's how you can participate:
Attend a Meeting: The schedule is here. You can focus on whatever means the most to you, but please keep in mind that your comments will be limted to 2 minutes each.
Send Comments by Email: Email your comments to the Corps directly at LakeOComments@usace.army.mil.
Send Comments by Mail: Address your letter to Dr. Ann Hodgson, U.S. Army Corps of Engineers - Jacksonville District, PO Box 4970, Jacksonville FL 32232-0019.
Share Your Opinion With Me
As your representative in Congress, it is my goal to help you ensure that your voice is included in this process. Therefore, I am asking that you share your comments with me so that I can continue to advocate on your behalf.
Please note: submitting the form below will help me better represent you, but is not a replacement for submitting your comments directly to the Army Corps.
If you've seen the impacts of toxic blooms and harmful discharges, please share your story with me here:
Submit Lake Okeechobee Discharge Schedule Feedback
Note: Fields marked with an * are required.
In accordance with the Privacy Act of 1974, your submission of this form authorizes Congressman Brian Mast to act on your behalf, including sending this information to the U.S. Army Corps of Engineers. Your submission also authorizes Congressman Brian Mast to occasionally send you important updates on this and other issues. You may unsubscribe from these updates at any time.