Military Appreciation Day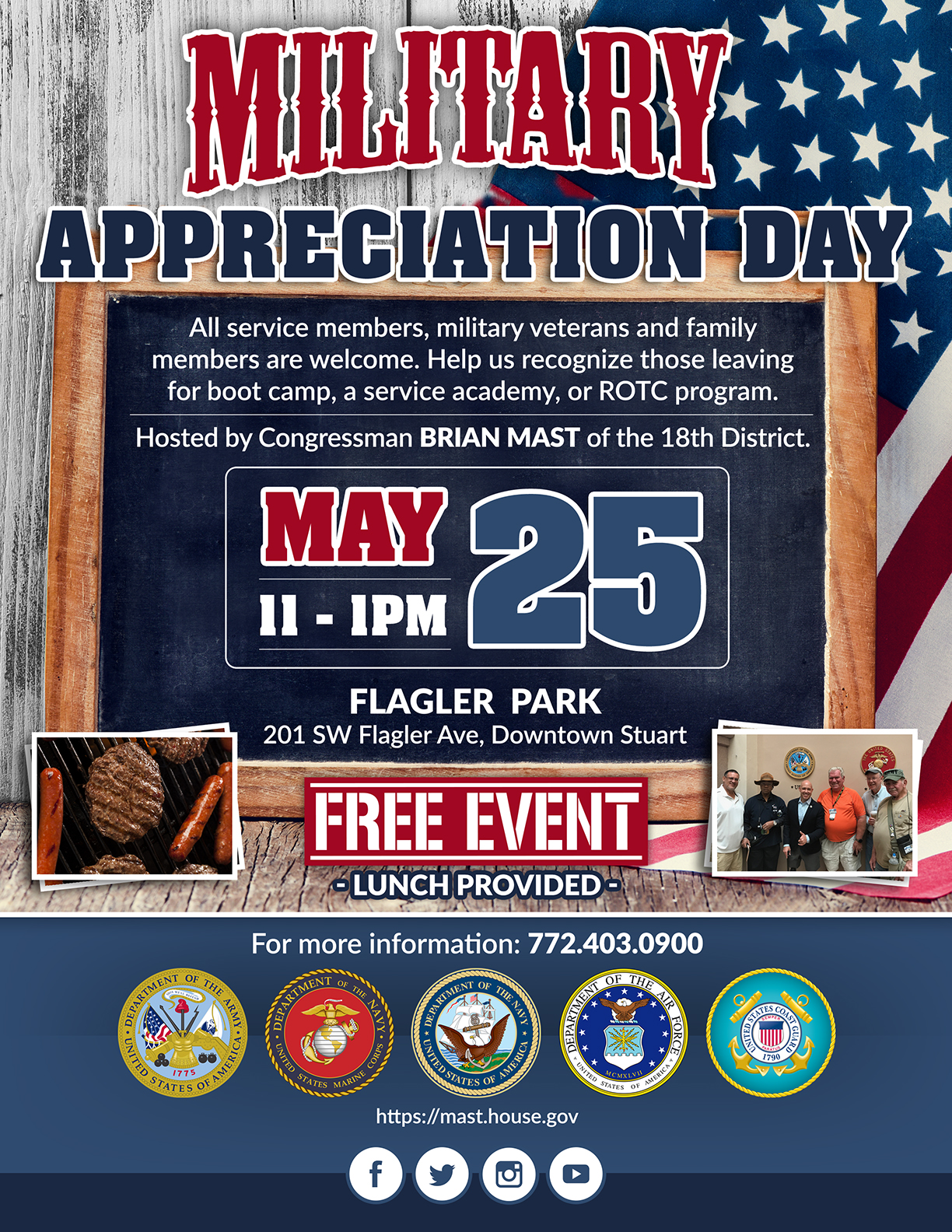 One of my absolute favorite parts of my job is getting the opportunity to recognize and celebrate my brothers and sisters in arms - past, present and future!
I hope you'll consider joining me for a day of fun in honor of the military servicemembers and their families who live in our community. We'll also be sharing information about service academies and recognizing those leaving for boot camp or an ROTC program.
This is a great opportunity for you and your family to come out and say thank you to those who dedicate their lives to a cause larger than themselves.
Here are the details:
May 25th from 11am - 1pm
Flagler Park - 201 SW Flagler Ave, Downtown Stuart
I look forward to seeing you there!
Sign Up Below To Be Notified About Future Events
Sign Up For News Alerts: Serving Our Veterans
Note: Fields marked with an * are required.