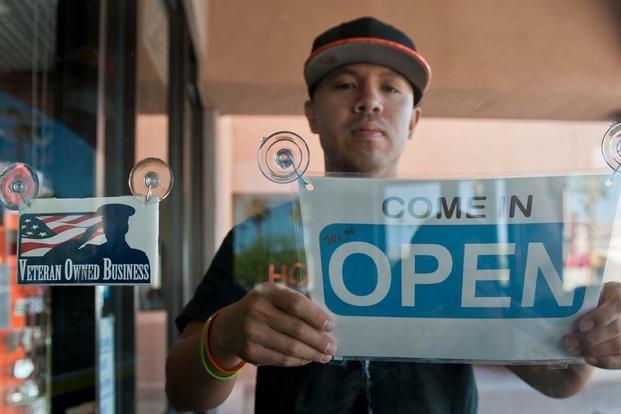 I wanted to share with you some great resources for veterans in Florida who now own small businesses:
Florida Department of Economic Opportunity
The Florida Department of Economic Opportunity recently launched the Florida Defense Cybersecurity Training Program. This program offers a series of intensive trainings and technical assistance for small and medium-sized Florida Defense Contractors. Completing this program will help business-owners meet the rigorous new cybersecurity standards implemented by the Department of Defense for all businesses who wish to contract with them.
Additionally, information on various loan programs and opportunities for veterans can be found here.
Florida Department of Management Services
The Florida Department of Management Services' Office of Supplier Diversity certifies eligible veteran-owned businesses to enhance their opportunities to do business with the state. Beginning in January 2021, veteran-owned businesses will gain access to discounted surplus federal equipment through DMS' Federal Property Assistance program.
Florida Department of State
Prospective business owners can find helpful information – from how to start a business to tax information and forms – on the Florida Division of Library and Information Services business website. The Florida Electronic Library provides searchable resources designed to help small business entrepreneurs. Additionally, the Florida Division of Corporations' "Mind Your Sunbizness!" resource page provides a list of helpful reminders for business owners about when and how to submit corporate filings, and to be sure your business information is accurate and up to date.
Florida Department of Business and Professional Regulation
The Florida Department of Business and Professional Regulation offers full fee waivers for honorably discharged military veterans and their spouses when applying for a state license. This offer is also extended to active duty members and their spouses for keeping their licenses current during deployment, and for veterans in obtaining a license with experience earned during their service. Click here to learn more about the Military Personnel, Veterans & Military Licensing Fee Waiver Program.
Florida Department of Transportation
The Florida Department of Transportation's Small Business Program invests in veteran-owned businesses across the state of Florida. Through this program, the department is able to boost competition and foster an environment for the continued development and economic growth of these essential businesses throughout the state.
Enterprise Florida
Enterprise Florida, Inc. (EFI) is the state's principal economic development organization, which engages small businesses and start-ups with capital formation options and business consultations. Veterans with interest in these programs should visit www.EnterpriseFlorida.com.
Additionally, EFI publishes the Florida Military Friendly Guide and the Florida Defense Factbook annually to showcase the value of the U.S. defense community and veterans to the state.
As always, our offices are open and ready to help. Please do not hesitate to contact us at 202-225-3026 if our office can be of any assistance with these, or any other resources, to help your business!