Help for Veterans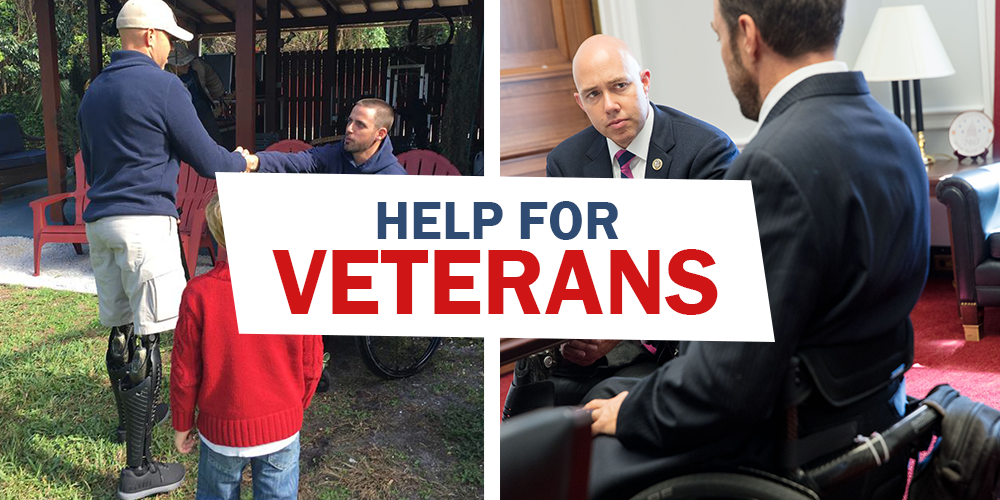 Our nation's veterans have earned the very best care our country has to offer. Sadly, as a veteran myself, I've seen firsthand how often the government fails our veterans. We can and must do better.
Improving care for our veterans starts with reforming the Department of Veteran's Affairs. I strongly believe that the best way to do this is to give veterans the flexibility to choose anytime, anywhere medical care. The increased competition will force the Department of Veteran's Affairs to provide quality care to our servicemen and women. Next, we must reduce sub par performance at the Department of Veterans Affairs to reduce the claims backlog currently plaguing VA hospitals across the country. Fixing these problems will help us ensure that future generations of servicemen and women are not burdened with the same challenges facing today's veterans.
In the meantime, I am determined to help all veterans receive the best possible care. If you are a Florida veteran needing help with the Department of Veteran's Affairs, please use the form below to contact us. It would be my honor to assist you.
Authorization Form
In accordance with the Privacy Act of 1974, I give Congressman Brian Mast authority to act on my behalf.