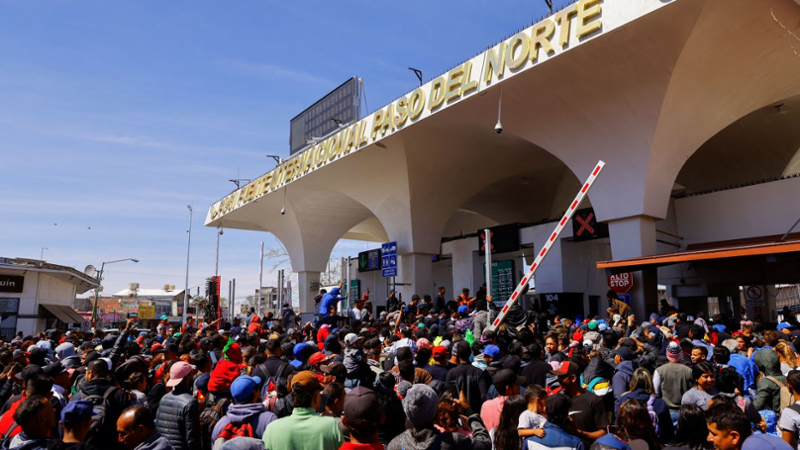 Yesterday, over a thousand migrants attempted to storm the border in El Paso. Thanks to the quick action of border patrol agents, no one was able to breach the border, but it highlights the ongoing problem: the border crisis continues to get worse under President Biden.
When President Trump was in the White House, he worked closely with the officers on the ground and worked tirelessly to make sure America was secure. However, when President Biden took office, he rolled back anything that had Trump's name on it, even if it kept America safe.
Now, we are seeing the consequences. In January, it was reported that there were 1.2 million "gotaways" - that the officers are aware of. That means the number of people who overwhelmed the bridge yesterday was just a fraction of the number of migrants that made their way into the United States.
A secure nation must have a secure border. President Biden needs to stop playing politics now and reinstate President Trump's policies he rolled back because America cannot afford the consequences of his political saber-rattling.