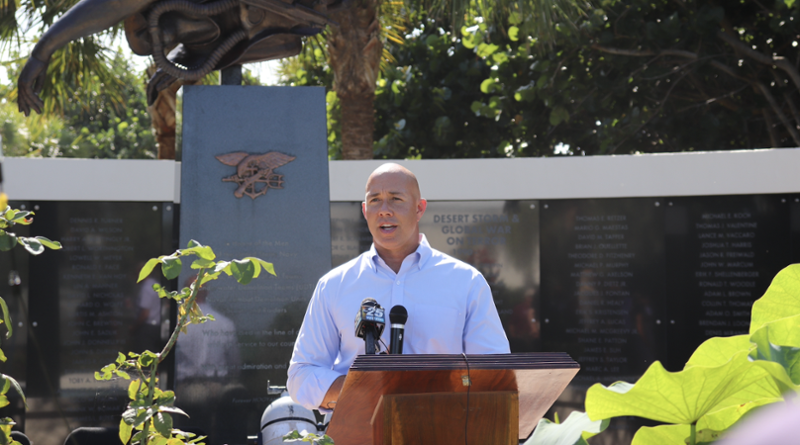 As the nation copes with the despair and chaos of the Afghanistan withdrawal, we cannot forget our heroes in uniform that fought in the War on Terror. Without their sacrifice, the battles would have been fought on our streets, at our shopping centers and in our schools. They kept our nation safe, as hundreds of thousands of brave men and women had done throughout our history. So long as America stands, we will continue to honor our veterans who put their lives on the line for her.
That is why Representative Stephanie Murphy and I led a bipartisan group of Florida lawmakers and introduced legislation that would designate memorials in the Navy UDT-SEAL Museum in Fort Pierce as the official national memorials for the SEALs. The SEALs have played a crucial role in every conflict since World War II, including the War on Terror, when they led the raid that led to the death of Osama bin Laden.
By adding "national" before the Memorial, Memorial Garden, and K9 Memorial, the bill would honor not only those who were a part of the Navy SEALs, but also all the units that preceded them and trained in Fort Pierce since 1942.
Florida is proud to be the birthplace of the Navy SEALs and is honored that they are a part of our community's history. The museum opened its doors in 1985, and since then, it has done an excellent job educating future generations about the service of the SEALs.
I can think of no better place for the national memorial, and I know that our community will accept the responsibility that comes with that designation.
You can read the bill here: