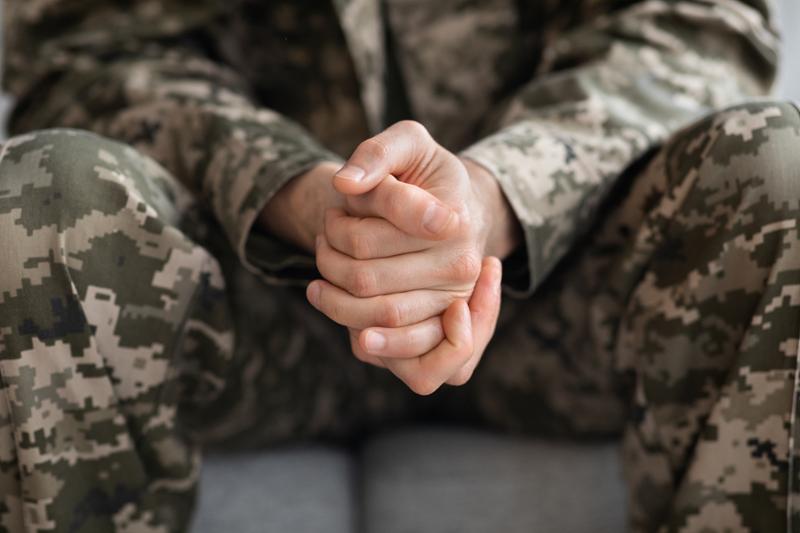 When servicemembers return from the battlefield, too often another battle begins - an invisible, yet deadly, battle known as post traumatic stress.
According to data from 2022, we lose as many as 44 veterans a day to suicide, and it's possible that that number is dramatically underestimating the crisis. We are failing those that put everything in line to protect our community, and it's on the VA and Congress to make sure we use every tool at our disposal to address this epidemic.
Today is National Post-Traumatic Stress Disorder (PTSD) Awareness Day and an opportunity to highlight the resources available and ensure those who are suffering know that they are not alone. It is a way to make sure their voices are heard and they are directed to the help they need.
As a soldier myself, I know far too many men and women who face a difficult transition from service to civilian life. That's why I introduced bills like the Veterans Equal Access Act, which would make it easier for qualified veterans to access medical marijuana in states where it is legal - like here in Florida. I also helped introduce bills like the VA Canine Reporting Act, which would cut through red tape and eliminate delays in pairing veterans to service dogs.
The fight for the veterans is far from over. We owe it to them to make sure that they have every tool possible in this fight, and I will continue to use my voice in Congress to advocate for my brothers and sisters in arms.