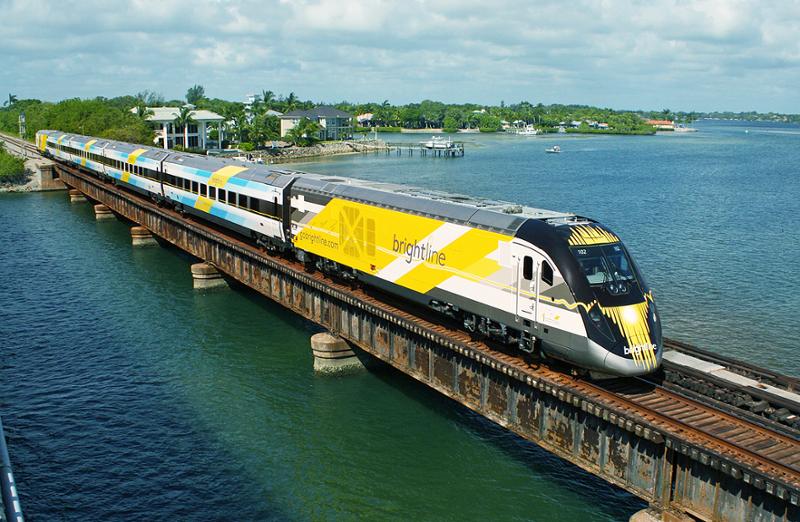 Since Brightline decided to run dozens of high speed trains through the heart of our community, thousands of you have voiced your concerns about the impact it will have on the Treasure Coast. The most recent example was regarding the operating schedule for the St. Lucie River railroad bridge. Thankfully, the U.S. Coast Guard heard us, and announced that it would be testing a new schedule with the following stipulations:
The bridge will open for boaters to cross twice an hour, at the :15 and :45 minute marks, both times for 15 minutes.
A bridge tender will be present at all times to manually raise and lower the bridge in case of emergency.
Once Brightline begins running passenger trains, there will be a website, an app, and a telephone number maintained with the schedule and any repairs or other events that might impact it.
It has been two weeks since the testing period began, but here's the problem: it doesn't seem like the schedule is actually being used. Florida East Coast Rail (FEC) freight trains are attempting to comply with the schedule, but if the trains are approaching when the bridge is supposed to be open, the Coast Guard has told FEC not to stop the trains. On top of that, there is not a tender manning the bridge as required. Meanwhile, Brightline has pushed back the start of its train service to Orlando until September and the public comment period for the test deviation ends in August.
All the data we collect during this testing period is consequential for our community. With the public comment period ending in a month, we need to make sure we're getting the most accurate information possible - and I'm not sure that we are.
I am in constant communication with stakeholders, the Federal Railroad Administration and the Coast Guard about this situation. If this test period isn't providing the necessary data points to develop a final schedule, there needs to be major adjustments made. Regardless, if you have opinions on the deviation, or notice that the bridge is not operating according to plan, you can share your thoughts with the Coast Guard here.
As long as I am your representative, I make one thing clear: Brightline will not steamroll our community. I will keep you updated on this fight at every turn.