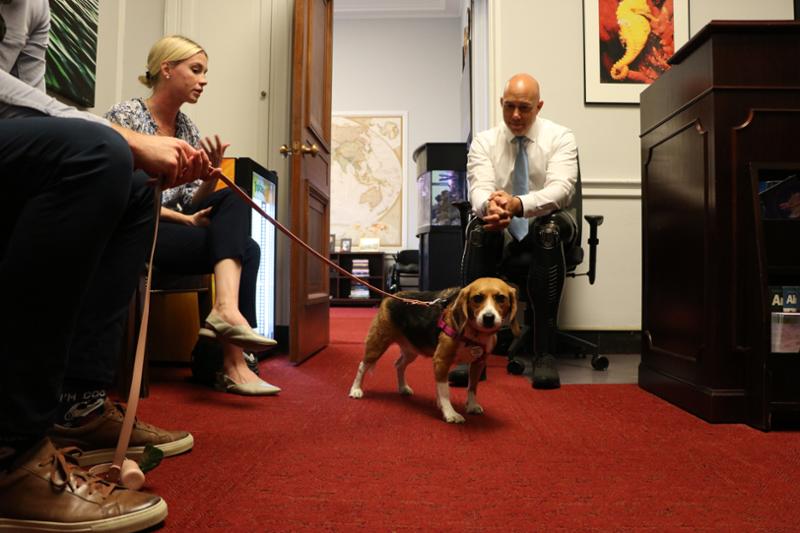 Recently, a special guest came over to our office.
This beagle's name is Beesly, and she was rescued from horrific drug testing. Unlike many of the other dogs I have met, Beesly was very quiet and often startled even at small noises. That's not surprising after the years of abuse she endured.
Sadly, these experiments are funded by our tax dollars. As a taxpayer, here's what you should know:
These labs use beagles mainly because they are small and submissive to humans.
They are betraying their trust and exploiting them to get more money.
These beagles are bred and raised just to be part of research testing. They aren't allowed to go outside or even interact with other dogs.
To make it easier for the researchers, these beagles are kept in a cage with crates underneath so that their urine and feces can fall right through it.
These beagles have to be euthanized after the studies or else the research results are voided.
These are unacceptable living conditions, and it is appalling to me that any of our government agencies have been using our tax dollars for these cruel experiments.
Beesly is a great advocate for ending all taxpayer funded animal testing and for all of our four-legged friends. I will continue to do my part and fight to make sure our taxpayer money is not used to tortured man's best friend!
To see more pictures, click here.