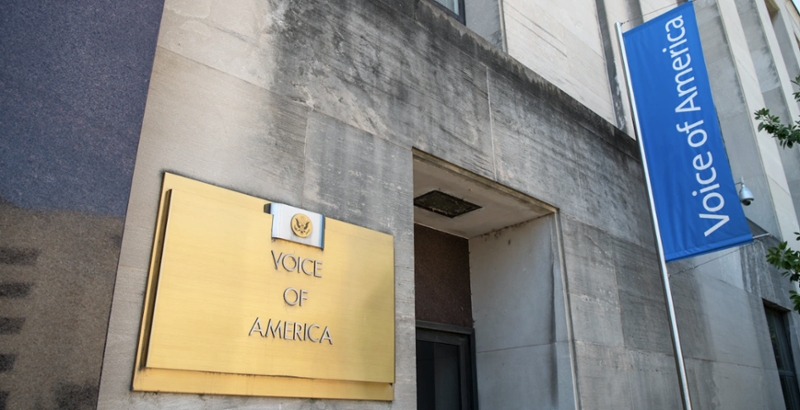 The federal government derives all of its power - and money - from the people, and it exists to protect the fundamental rights of the people, including a free press. That's why it's extremely concerning that a federal, taxpayer-funded entity is skirting the First Amendment.
For those who may not be familiar, Voice of America was established in 1942 by the State Department to broadcast "comprehensive coverage of the news and telling audiences the truth" across the globe. In other words, it was created to be the voice of America in non-English speaking countries, especially those wherein free press and democracy are not the norm.
VOA's mandate is to provide coverage that is "consistently reliable and authoritative, accurate, objective, and comprehensive." This includes "a balanced and comprehensive projection of United States thought and institutions." That means clear, unbiased news.
But VOA has veered away from that mission in recent years. From its biased coverage of President Biden's State of the Union Address, to employing "reporters" who have pushed pro-Putin propaganda at the Russian bureau, VOA seems to be more interested in carrying water for the Left than ensuring it's pushing back against autocracies that hate America. All while it's operating on the taxpayers' dime.
As the chairman of the Foreign Affairs Subcommittee on Oversight and Accountability, I'm determined to hold VOA responsible for its recent failures and to make it clear that there will be consequences if it doesn't get its act together.
You can read my letter to the head of VOA here: