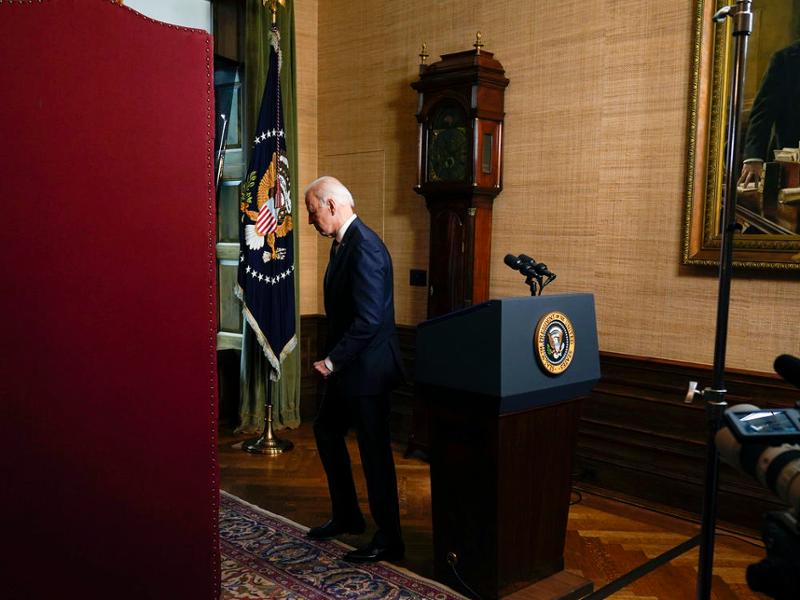 On April 14, 2021, President Biden stood before the American people and announced the withdrawal from Afghanistan. He said:
"I believed that our presence in Afghanistan should be focused on the reason we went in the first place: to ensure Afghanistan would not be used as a base from which to attack our homeland again. We did that. We accomplished that objective."
But did he?
According to the leaked document obtained by the Washington Post, Afghanistan has once again become a training ground for terrorists.
Intelligence documents revealed that Afghanistan has become a coordination site for ISIS so that it can "plan attacks across Europe and Asia, and conduct 'aspirational plotting' against the United States." The document further notes that the ISIS leaders in Afghanistan planned to target embassies, churches, business centers, and even the FIFA World Cup.
During the last two weeks of withdrawal, Joe Biden managed to undo two decades of blood, sweat and tears, and allowed Afghanistan to become Club Med for terrorists.
This is a disgrace to the thirteen American troops who were killed in a terrorist attack while facilitating the withdrawal. It's a slap in the face to every soldier, sailor, Airman & Marine who sacrificed a lot to keep the terrorists from plotting the next September 11th. The American public deserves to know what the Biden Administration is doing to fix it, and President Biden needs to be held accountable for his lies and incompetence.