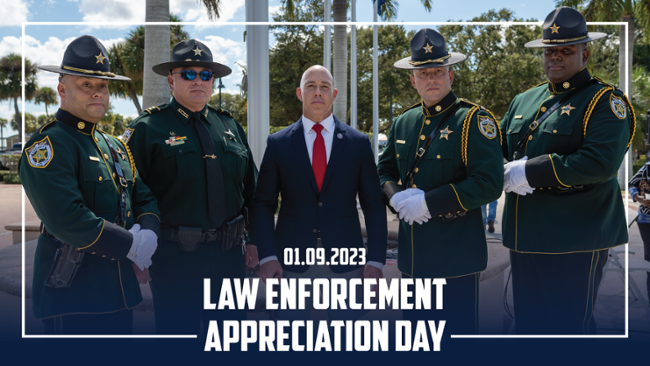 Every day, law enforcement officers across the entire United States put on their uniforms, and in doing so, put their own comfort and safety on the line to protect our communities. Their selfless service is an inspiration.
And yet, year after year, far-left activists have pushed to demoralize and even defund the police. These radical ideologies show no respect for the work those in law enforcement do, and in my opinion, have no place in the halls of Congress. Thankfully, many of my colleagues continue to back the blue and show the support that our police deserve. I've cosponsored legislation like the Protect and Serve Act, which would've created federal penalties for individuals who deliberately target law enforcement officers with violence. Now, with a new Republican majority in the House, I look forward to finding new solutions to stand with the Thin Blue Line.
To all those who serve, thank you for what you do. Thank you for keeping our neighborhoods safe, and thank you for investing in our community. It is an honor to represent you in Congress.