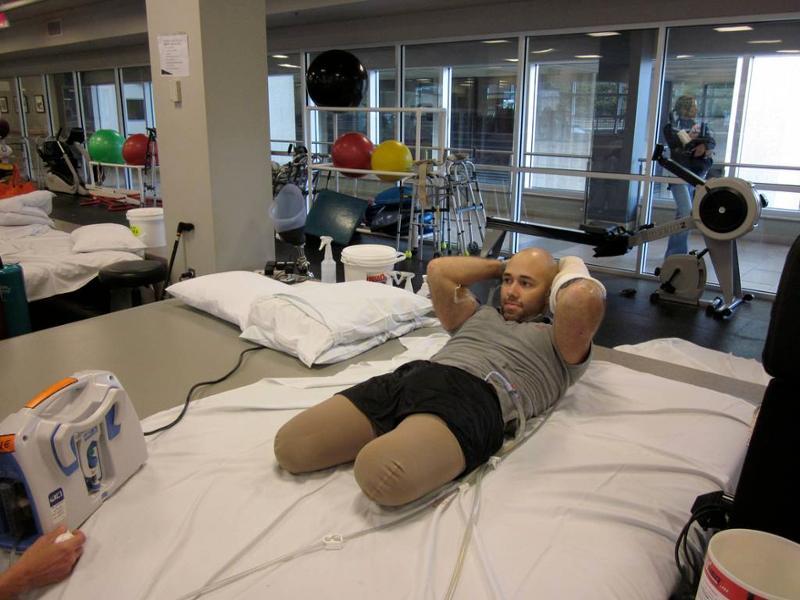 When I was lying in Walter Reed, all of my time and energy was spent on recovery - learning to walk with two prosthetic legs kept me plenty busy. The last thing I would've had any patience for would have been trying to navigate the bureaucracy of medical separation.
But unfortunately, many servicemembers find themselves stuck in an evaluation process known as the Integrated Disability Evaluation System - or IDES. IDES is run by unelected bureaucrats appointed by a little-known department called the Defense Health Agency (DHA), and it determines whether the servicemember meets the medical retention standards. This process often ends up becoming an endless cycle of finger-pointing that traps wounded warriors into settling for less than they deserve with no adequate process to appeal decisions.
That is not what veterans who put themselves on the line for our nation deserve.
That is why I introduced the bipartisan Wounded Warrior Bill of Rights. This legislation would return authority to allow commanders - those who are closest to the wounded warrior - to initiate investigations or pause the process if an appeal is underway. It would also give servicemembers a clear path to follow if they decide to appeal an IDES decision or need help understanding the benefits that will impact them for the rest of their lives.
This bipartisan, common-sense change will protect wounded servicemembers and ensure that they aren't screwed over by nameless, faceless bureaucrats. I will make sure my fellow wounded warriors do not go through another infuriating merry-go-round that they do not deserve.