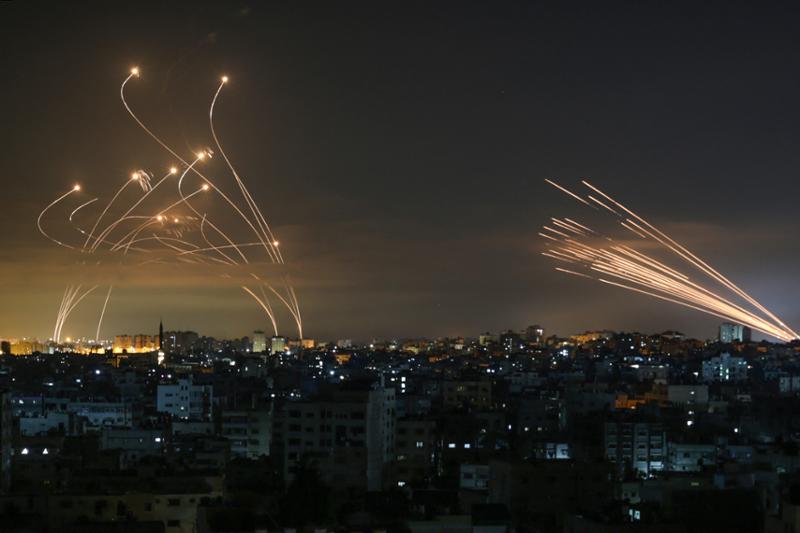 Last Thursday, one of the biggest holidays - Passover - began for the Jewish people across the world. Passover is a time to pause and remember the exodus from Egypt and into the Promised Land. It's a time of reflection and peace.
However, this year, Passover in Israel was marred when Hezbollah and Palestinian terrorists like Hamas fired a barrage of rockets into Israel. There is no doubt that if it weren't for the Iron Dome, it would have been catastrophic.
This is not only an attack on Israel, it's an attack on the Jewish people, as Israel is the only place on Earth that they can call a homeland. This kind of anti-Israel and anti-Semitic attack can never be tolerated. Our nation must call it out whether it's an attack on Israel, on our streets, or in the United Nations.
That is why I introduced a bipartisan bill that would sanction all financial backers of Hamas, the Palestinian Islamic Jihad, or their affiliates: the Hamas International Financing Prevention Act. Any person, group, or government who supports Hamas is complicit, and the U.S. should not reward them with aid or access to our economy.
This bill, cosponsored by Congressman Josh Gottheimer, passed the House in the previous Congress as a part of the National Defense Authorization Act, but was unfortunately removed from the bill by the Senate. However, the bipartisan support it has received in the House shows us that we have the momentum to get it to the President's desk to become law.
The Hamas International Financing Prevention Act sends a strong message that the United States will not tolerate anybody who supports these terrorists. It's about confronting hate and standing with our allies. I will continue to fight for our ally Israel, and push this momentum to get it to the President' desk to become law.