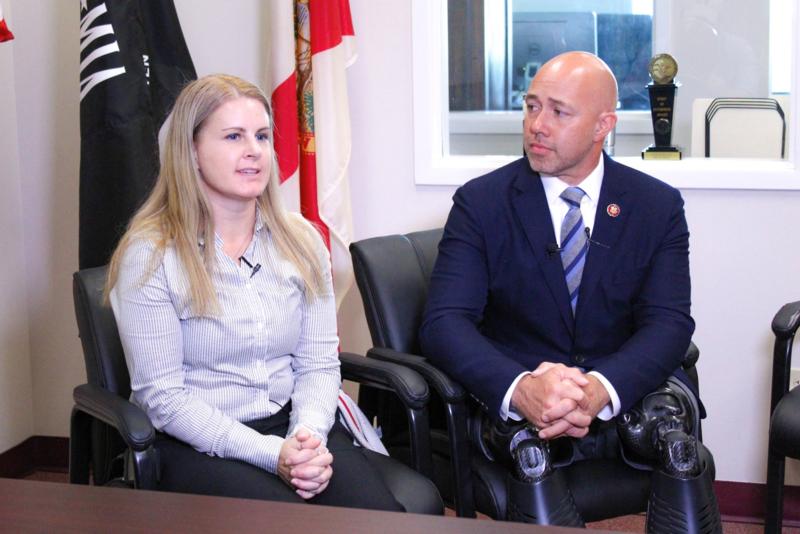 After Harmony Allen was raped by her instructor during her third month in service, her rapist was released on a misconstrued technicality.
A legal loophole meant that Harmony not only had to watch her rapist walk free, but she had to relive her trauma again and again in an effort to get him back behind bars. Harmony was determined to get justice - not just for herself but for the countless women who were also failed by this loophole.
On October 13, 2020, the Supreme Court heard oral arguments in her case. It was an honor to assist Harmony and stand by her side as the Supreme Court heard arguments in the case, ultimately handing down a unanimous decision in her favor. After years of fighting, hundreds of convicted rapists will be kept in prison where they belong thanks to her bravery and determination.
As we recognize Domestic Violence Awareness Month, it's important to realize that this was one battle, and the fight is not over. According to the National Coalition Against Domestic Violence, more than one in three women will experience rape, physical violence and/or stalking by an intimate partner. The numbers are staggering and a stark reminder that more needs to be done to address domestic violence.
That's why I am cosponsoring a bipartisan resolution designating October as Domestic Violence Awareness Month, so that we can continue to raise awareness and support programs that work to end domestic violence.
Behind every shocking statistic is a heartbreaking story. No one should be forced to live in fear or be subject to physical, emotional or financial abuse. I'll continue to work in Congress to bring aggressors to justice and ensure that survivors have the resources they need.
If you, or someone you know, is in need of assistance, call 1-800-799-SAFE (7233) or text START to 88788.