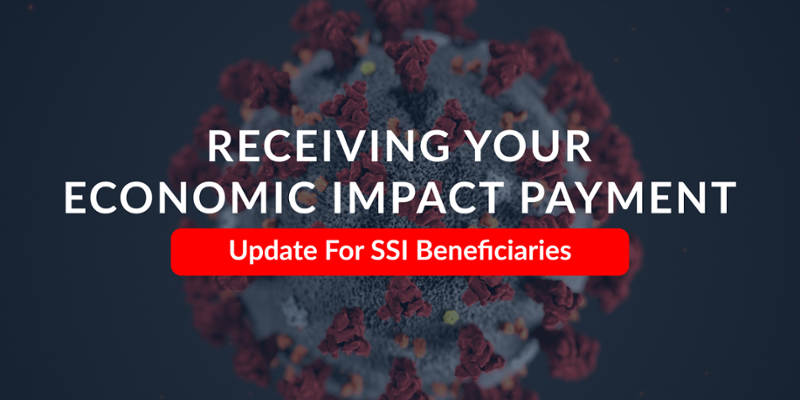 I have great news! After several weeks of working to convince the IRS to streamline the process for individuals to receive their stimulus checks, the IRS has made the process much easier for Supplemental Security Income (SSI) recipients who don't typically file taxes!
As a result of our efforts, the distribution of economic impact payments to SSI recipients will begin no later than early may and will be distributed automatically with no action required for most people. Here's what we know right now:
SSI Recipients With No Qualifying Children: Individuals in this category do not need to take any action in order to receive their $1,200 economic impact payment. The payments will be automatic.
SSI Recipients With Qualifying Children: Individuals receiving SSI who have qualifying children under the age of 17 should not wait for their automatic individual payment. Instead, you should enter your information here to ensure you receive the $500 per dependent child payment in addition to the $1,200 individual payment.
Social Security, Survivor and Disability Insurance Recipients: Individuals in this category who do not typically file taxes will also qualify for payments of $1,200. These payments will also be automatic and are expected to start arriving by the end of April.
Economic impact payments will be delivered automatically via the method you receive your benefits (direct deposit, Direct Express debit card or by paper check). The payments will not be considered income for the purposes of determining SSI eligibility.
Finally, the following resources are also available to explain the details of how this money will be distributed:
As always, your 18th District Congressional Offices are open and ready to help. Please do not hesitate to contact the office at 202-225-3026 if you have any questions or need any assistance. You can also learn more and sign up for breaking coronavirus news alerts here.