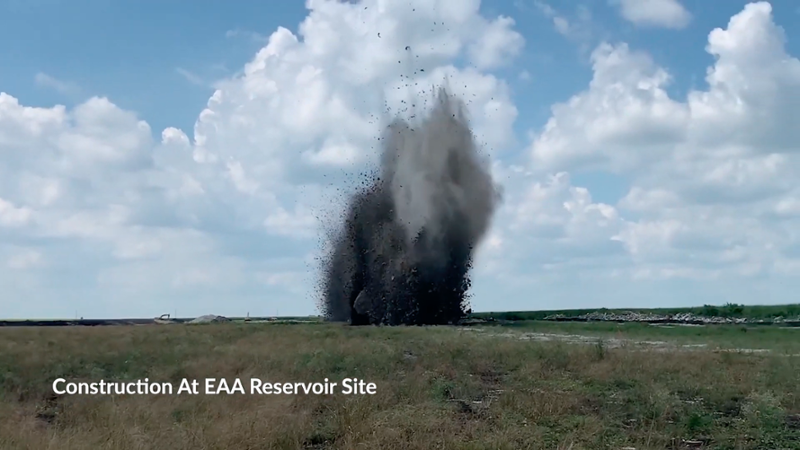 Florida is one-of-a-kind. From our water to the ecosystems, you'd be hard pressed to find a place like Florida anywhere else in the world.
The federal government needs to respect that. But instead, it's spent decades destroying our waterways, dumping toxic discharges into our Bahama-blue estuaries and turning the Treasure Coast into a septic tank.
As long as I've served in Congress, one of my top priorities has been fighting for funding to reverse the damage caused. The single-most important project that needs funding right now is the Everglades Agricultural Area (EAA) Reservoir, which would hold 240,000 acre-feet of water from Lake Okeechobee, clean it, and send it south to the Everglades - as God intended it to flow.
Thankfully, the state of Florida recognizes the importance of the EAA Reservoir and has provided adequate funding for this stage of the project. Now it's time for Congress to match that commitment.
As part of the annual appropriations process, I requested full funding for South Florida Ecosystem Restoration (SFER) projects, including the EAA Reservoir. As a result of my advocacy, the House Appropriations Committee is poised to approve $425 million this year. While it's not the full amount needed, it's more than has been allocated for the project in previous years. It's also $10 million more than President Biden requested for SFER.
Unfortunately, we're still far from the finish line. The Appropriations Committee must pass the bill and send it to the full House for a vote. From there it must pass the Senate and be signed into law by the President, but this is a promising development. As your Representative, it's my job to advocate for what our community needs, and I'll keep you updated every step of the way.