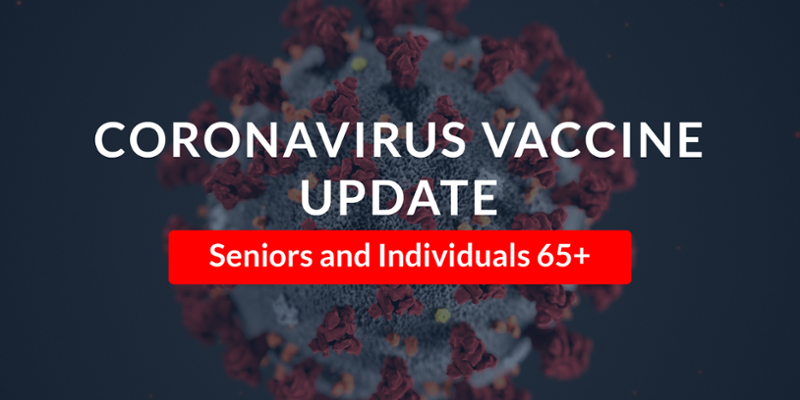 As the coronavirus vaccine continues to be distributed across the country, I wanted to make sure you had access to the latest information on how to receive one in our community. Here is an update with some new information from the Governor's Office and County Health Departments:
At this time, the COVID-19 vaccine will only be available to seniors from two sources - hospitals and country health departments. The Martin, St. Lucie and Palm Beach County Health Departments will be offering the vaccine in a way that best fits the needs of each community. Your local county health department will clearly communicate how and when they will be administering the vaccine.
As of December 30, all county health departments have received the vaccine and many have begun vaccinating those 65 and older. Additionally, appointments are being made available to those in this category who wish to receive the vaccine.
You can check availability in your county by visiting the following websites:
In addition to your county health department, you should check the websites of local hospitals to see if they have started offering vaccines to seniors in the community, including:
Martin County
Cleveland Clinic Martin North and South Hospitals in Stuart
St. Lucie County
St. Lucie Medical Center in Port St. Lucie
Lawnwood Regional Medical Center and Heart Institute in Fort Pierce
Palm Beach County
Cleveland Clinic in West Palm Beach
Unfortunately, the COVID-19 vaccine supply is currently limited. There is not enough vaccine available at this time for every senior in Florida, but I will continue to keep you updated as more doses become available in the coming days and weeks.
If you have any questions or need assistance, please do not hesitate to reach out to our office at 202-225-3026. You can also sign up to receive vaccine updates and news alerts at mast.house.gov/coronavirus.