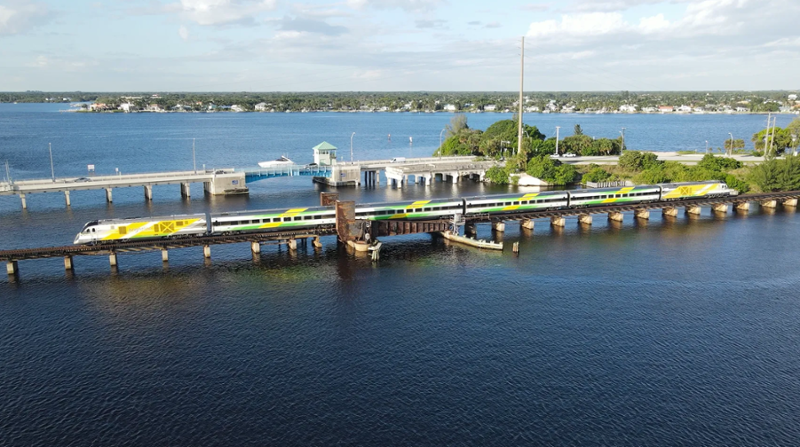 Earlier this month, the Coast Guard released a test schedule for the St. Lucie River railroad bridge. At every possible opportunity, Brightline has tried to steamroll our community so that it could take advantage of our beautiful Treasure Coast.
Thankfully, our community showed up in full force - and the Coast Guard heard us: we are not going to roll over and give in to every one of Brightline's demands. Though the absolute best case scenario for our community would be no Brightline trains at all, the proposed test schedule is thankfully far more than we've come to expect from the Coast Guard.
The test deviation reflects what our community fought tooth-and-nail for last summer, a nearly equitable schedule that prevents Brightline from closing off the St. Lucie waterway 54 times per day for more than 15 minutes each time. While it is still a compromise - and I believe that mariners should be given greater access on weekends and federal holidays - I feel the deviation answers a key concern about the potential impact of Brightline's expansion into our community.
Beginning today and until December 17, the Coast Guard is going to be testing the new deviation. This is what the deviation specified:
The bridge will open for boaters to cross twice an hour, at the :15 and :45 minute marks, both times for 15 minutes.

A bridge tender will be present at all times to manually raise and lower the bridge in case of emergency.

Once Brightline begins running passenger trains, there will be a website, an app, and a telephone number maintained with the schedule and any repairs or other events that might impact it.
From now until August 4, you will be able to share your opinion on how the schedule could be improved. This is our community's opportunity to once again make our voices heard and ensure that Brightline does not destroy our way of life.