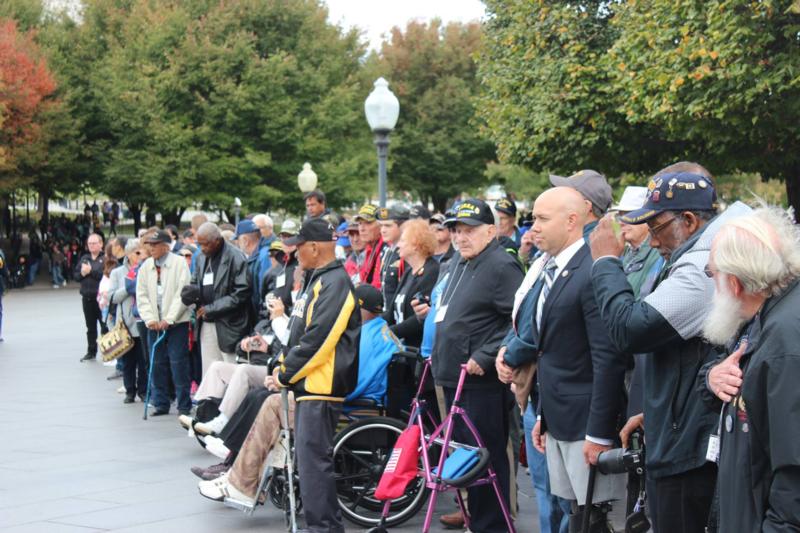 Did you see the great news? The veteran unemployment rate is now the lowest it has EVER been in the United States. We are making great progress, but there is still much more to be done to ensure that veterans receive the very best care our country has to offer. There's no doubt that they've earned it.
Here's the good news: We just took an important step forward to improve the lives of our veterans by passing not one but three bipartisan bills that the President signed into law.
One of these bills, the Veterans Small Business Enhancement Act, will help veteran entrepreneurs grow their businesses by allowing them to purchase equipment that the federal government no longer has a use for. This law is not only the right thing to do for our veterans, but it will also expand their economic opportunity by giving them access to more resources.
The President also signed two bills addressing the ongoing issues plaguing the Department of Veterans Affairs:
The first bill - the Forever GI Bill Housing Payment Fulfillment Act - will make sure our veterans receive all of the money they are owed after a recent system problems caused an unacceptable lapse in GI benefits.
The other - the Veterans Benefits and Transition Act - will protect any student veterans who are at odds with their colleges after the VA failed to make payments on their tuition.
Uncertainty over GI Bill payments has left our nation's heroes in financial and academic hardship. This is absolutely unacceptable, which is why I'm glad to report this progress to hold the VA accountable for their irresponsible mistakes.
There is no excuse for not taking care of veterans, and I will continue to work tirelessly to ensure we hold the VA accountable. If there's anything I can ever do to help, please don't hesitate to ask.