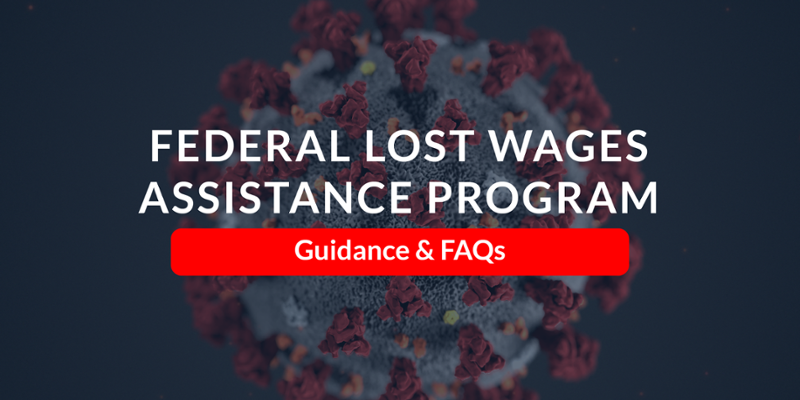 I have been working closely with federal officials and Governor DeSantis to make sure every person in our community has access to the financial assistance they need during the coronavirus.
Florida has just been approved to participate in the Federal Lost Wages Assistance Program, which means individuals currently receiving unemployment assistance may be eligible to receive an additional $300 per week.
How Do I Know If I'm Eligible?
Floridians who are eligible (beginning on or after August 1) for state or federal Reemployment Assistance benefits, are unemployed or partially unemployed due to COVID-19 and have a weekly benefit amount of at least $100 in a state or Federal Reemployment Assistance program may be eligible to receive the additional $300 LWA benefits. This includes individuals receiving:
State Reemployment Assistance
Pandemic Emergency Unemployment Compensation
Pandemic Unemployment Assistance
Extended Benefits
Short-Time Compensation
Trade Readjustment Allowance
How Long Will These Funds Be Available?
The state of Florida has received guidance from FEMA and the U.S. Department of Labor indicating that states should be able to receive approximately three weeks of benefit payments for eligible claimants. This program will be available for a limited time and additional approvals may be granted on a week by week basis pending funding availability.
How Will I Receive These New Benefits?
The Department of Economic Opportunity is working to implement these benefits as quickly as possible through direct deposit or paper check. A paper check will be issued if the payment method selected is a debit card.
To ensure payments are received as quickly as possible, DEO highly recommends Reemployment Assistance claimants select direct deposit as their preferred method to receive benefit payments. More information about how to update your banking information or mailing address can be found here.
As always, our offices are open and ready to help. Please do not hesitate to contact us at 202-225-3026 if you have any questions or need any assistance.