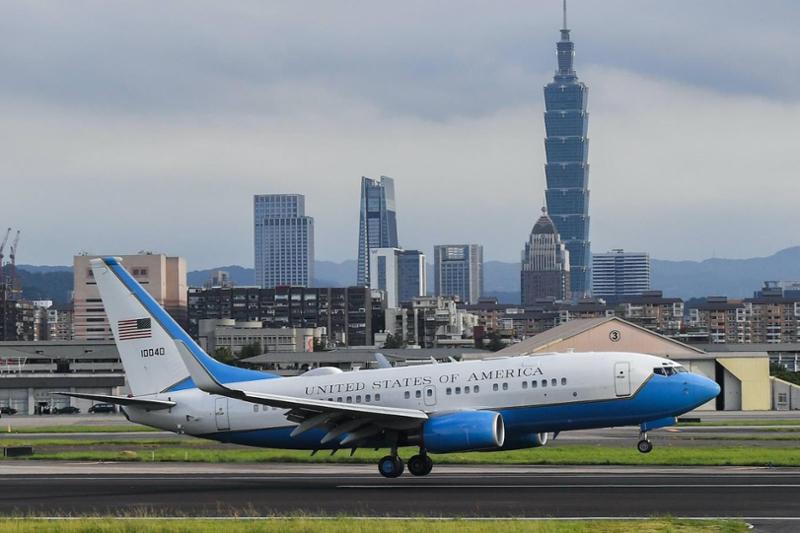 Sitting across from China where little freedom is found, Taiwan has faced lots of pressure from the Goliath of the Chinese Communist Party in the mainland.
By forcing other nations to boycott Taiwan diplomatically and economically, the communist regime in Beijing has constantly worked to undermine the democratic country. In fact, China declared it would take over Taiwan and "re-educate them" because they fear freedom in their backyard.
Unfortunately, we also saw communist China's campaign to trample on democratic Taiwan succeeding even here in the United States. In 2019, Tom Cruise ripped off flag patches on his leather jacket because it had Taiwanese flag, and just last year, John Cena apologized endlessly in Mandarin for calling Taiwan a country.
Thankfully, just like Tom Cruise added back the Taiwanese flag on his leather jacket, the tide is turning. Last week, we saw Speaker Pelosi visiting Taiwan - making it the first visit by a United States House speaker since Newt Gingrich visited 25 years ago. During the visit, she and the Congressional delegation reaffirmed American resolve to stand with Taiwan.
While this is a historic return to supporting democratic allies in the Far East, America needs to do more than handshakes and photo-ops.
That is why I cosponsored the Arms Export Delivery Solutions Act, which would ensure that defense equipment already purchased from the United States by Taiwan and other democratic allies in the region is delivered as quickly as possible.
I will continue to fight to ensure the United States chooses to side with our democratic allies like Taiwan over the brutal communist regime in Beijing.
Related Posts