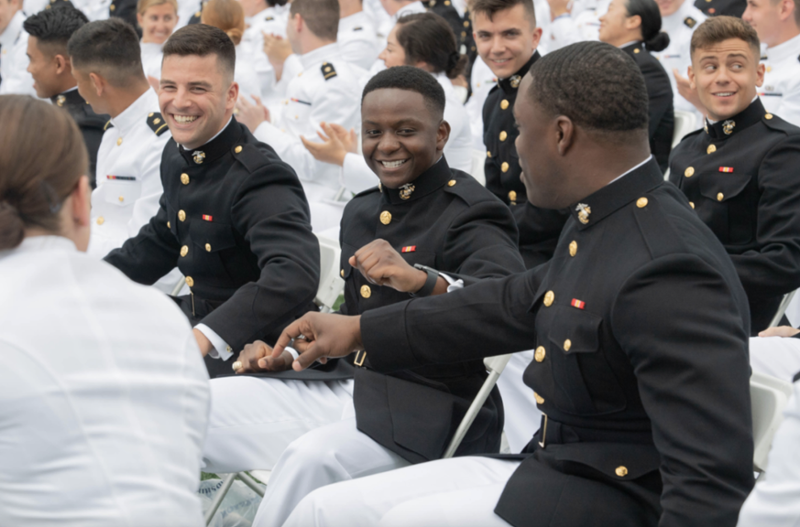 Do you, or a student you know, want to get a top-notch education for free while serving our nation? Consider applying to one of our nation's service academies!
Whether it's the Military Academy at West Point, the Naval Academy at Annapolis, the Air Force Academy at Colorado Springs, the Coast Guard Academy in New London or the Merchant Marine Academy at Kings Point, students will be trained to become the next leader for the United States military.
A critical step in applying to the service academies, with the exception of the Coast Guard Academy, is to seek a congressional nomination. During this nomination process, applicants will have the chance to demonstrate to me that their rigor and character will let them succeed as the next cadets or midshipmen.
To go over the details of the application and nomination process, I am hosting a Service Academy Summit, where representatives from all five service academies will be present to offer insights on what attending a service academy means and answer questions you may have about this rigorous application process.
WHEN
Saturday, September 23
TIME
10 AM - 12 PM
WHERE
Indian River State College - Chastain Campus, Susan H. Auditorium
2400 SE Salerno Rd, Stuart, FL 34997
Nominating the best and the brightest students to our service academies is one of the highest honors I have as a Member of Congress. At a time when college tuition is skyrocketing and the military recruitment number is plummeting, this is the best opportunity for high school students and a vital investment for our nation's future.
The applications for the nominations are open until November 1, 2023, so if you, or someone you know, are considering attending one of the service academies, please come out to the information session and ask all the questions you may have.
I look forward to seeing the outstanding young people who apply this year. If you have any questions, please call my Port St. Lucie office at 772-336-2877.