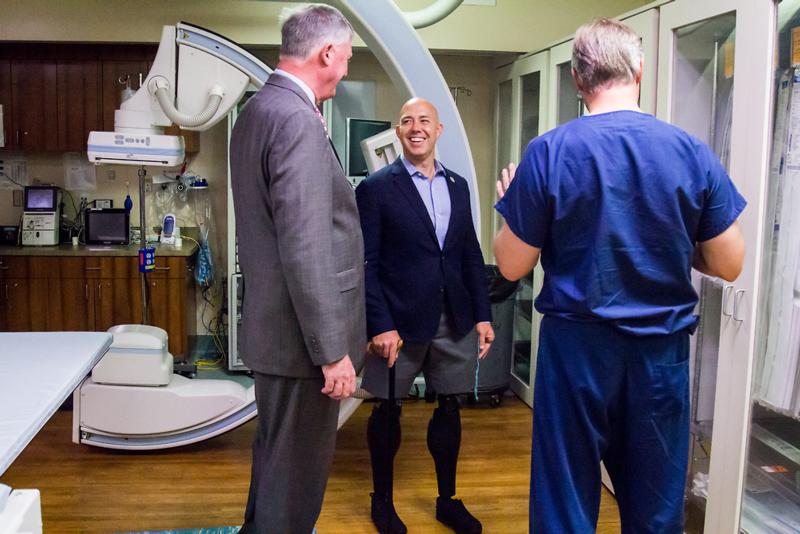 We need a healthcare system that puts patients first. That means choice, flexibility and innovation—not mandates, red tape and taxes.
Florida families deserve care that will be best for their unique situation. I'm committed to opening up the system to new innovations that can provide families with the freedom and flexibility to pick a plan that meets their needs without breaking the bank.
That's why we passed several bills this week to eliminate burdensome restrictions and increase access to care. Read more about some of the bills we passed to make healthcare more affordable and more innovative:
H.R. 6199, the Restoring Access to Medication and Modernizing Health Savings Accounts Act—expands the flexibility of HSAs, including by repealing restrictions on using HSAs for the over-the-counter medications and other medical expenses.
H.R. 6311, the Increasing Access to Lower Premium Plans and Expanding Health Savings Accounts Act—doubles the maximum contribution limit to HSAs, allows working seniors to contribute to HSAs, allows both spouses to make catch-up contributions to the same HSA account and allows balances on flexible savings accounts to be carried over.
H.R. 184, the Protect Medical Innovation Act of 2017— repeals the excise tax on the sales of medical devices, which has stifled innovation in the healthcare sector.
H.R. 1676, the Palliative Care and Hospice Education and Training Act— expands care, research, education and awareness on palliative care, which is a specialized type of medical care focused on improving quality of life for patients suffering from life-threatening illnesses like cancer.
H.R. 959, the Title VIII Nursing Workforce Reauthorization Act of 2018—reauthorizes and improves nursing workforce development programs and grants.
H.R. 3728, the EMPOWER Act of 2018— reauthorizes the health professions workforce programs in primary care, dentistry, rural or underserved areas, and in community-based settings.
H.R. 5385, the Children's Hospital GME Support Reauthorization Act of 2018—reauthorizes the Children's Hospital Graduate Medical Education (CHGME) program, which provides support to children's hospitals to train medical residents and fellows.