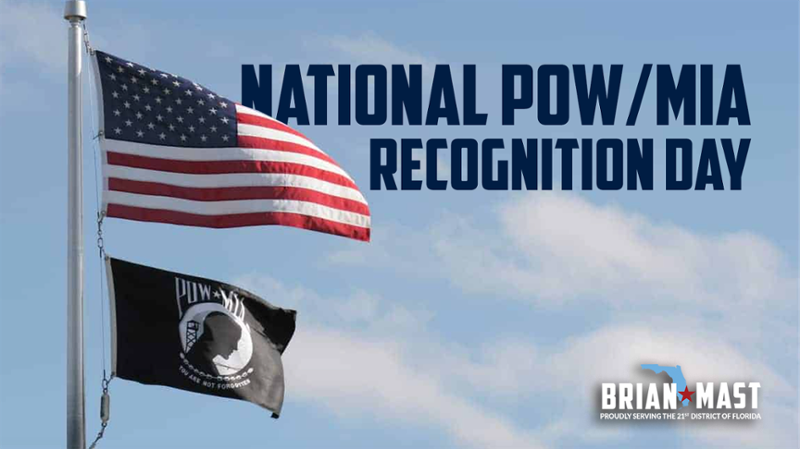 Our men and women in uniform embody courage. Throughout our nation's history, they have put their lives on the line to protect our freedoms, from the rice paddies in Vietnam to in the hills of the Hindu Kush in Afghanistan.
But some of those courageous men and women return in flag-draped caskets, and some do not make it back at all. Today is the day that we remember them: the prisoners of war and those who are missing in action.
It's never easy, and in some cases it takes decades. Just this week, U.S. Army Pfc. Roy J. Searle was laid to rest in Florida after giving the last full measure of devotion during World War II. 79 years after his death, he was identified and received the recognition he deserved. And we'll continue to make sure that his legacy continues to inspire future generations of Americans.
All POWs and those who are MIA deserve that same commitment. We'll continue to make sure that they are not forgotten, and we'll continue to fight to bring them home.