Protecting Florida's Water From Special Interests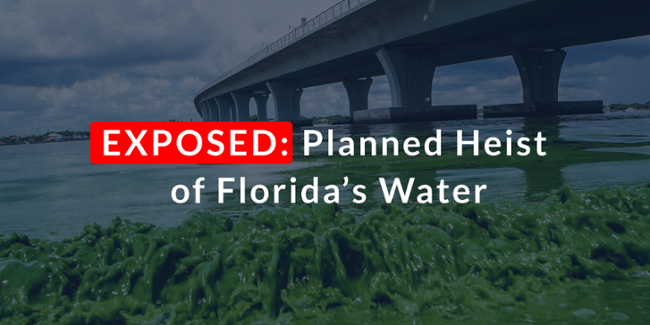 Florida's water is one of its most important public resources, which is why I've fought so hard during my time in Congress to protect it. Right now there are two very important water policy changes being considered, and what happens next could mean more toxic discharges, less toxic discharges or no toxic discharges ever again.
My proposal to the Army Corps has been clear: share both the benefits and adversity of the system equitably. Do not prioritize one water user over all the rest or jeopardize the health of our communities to store water for one politically-powerful industry. All on equal footing, every citizen of Florida should get every drop of water they need: for drinking, for irrigating crops or for anything else. No single company's profit should be prioritized over drinking and irrigation water for millions. Likewise, we must prevent harmful discharges to the St. Lucie and Caloosahatchee estuaries, as well as ensure the Everglades, Florida Bay and the Caloosahatchee get the beneficial flows they need to survive. In short, public use should be prioritized over private profits.
If that seems reasonable, you may be asking: what's the problem? Unfortunately, instead of working on this equitable distribution, special interests are now trying to hijack Florida's water for their own use—everybody else be damned. Using the coronavirus pandemic as cover, they are hoping nobody will notice that they've seized this moment to manipulate Florida's water for their own profit. If they succeed, it will mean more discharges from Lake Okeechobee, more toxic algal blooms in our estuaries and less clean water for the Everglades. No Floridian should accept this.
To learn more about their water heist, please read my op-ed exposing their plan here:
You can also learn more about the "CERP Savings Clause" and how it will impact Florida's water future here:
Get Important News Alerts On This Issue:
Sign Up For News Alerts: Preserving Florida's Natural Resources
Note: Fields marked with an * are required.
After you submit this form, I will occasionally send you important updates related to these issues. You can unsubscribe from these updates at any time.