Join Us For A Town Hall Meeting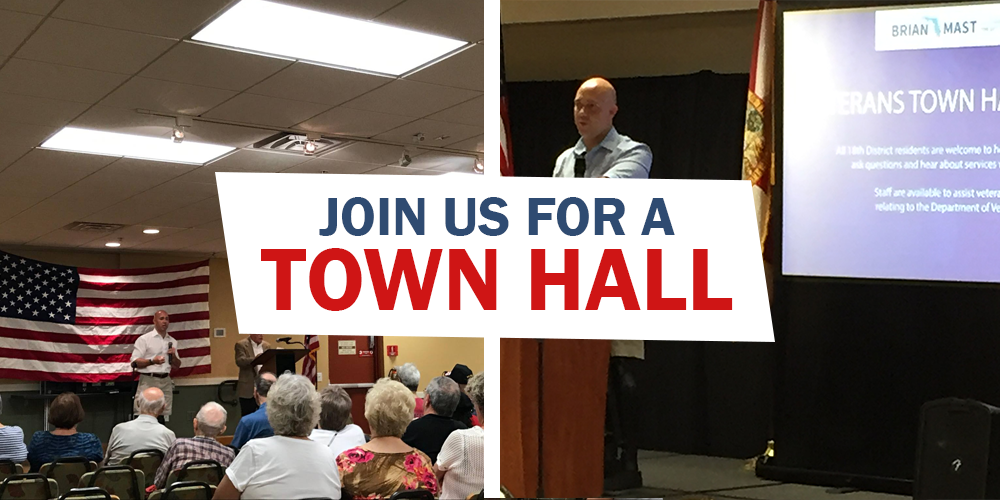 As your representative in Congress, I strive to be as accessible as possible. I've prioritized doing in-person town hall meetings and we've held several already. Our next event is on Monday, June 5th at 5:30 p.m. I hope you can join us! Here's all the information you need:
WHEN:
Monday, June 5, 2017
5:30 p.m. - 7:00 p.m.
WHERE:
Kane Center
900 SE Salerno Road
Stuart, Florida 34997
While we will accomodate as many people as possible, it would be helpful to know how many people to expect. Please fill out the form to let us know you're coming:
Townhall RSVP
Note: Fields marked with an * are required.
After you submit this survey, I will occasionally send you important updates related to these issues. You can unsubscribe from these updates at any time.