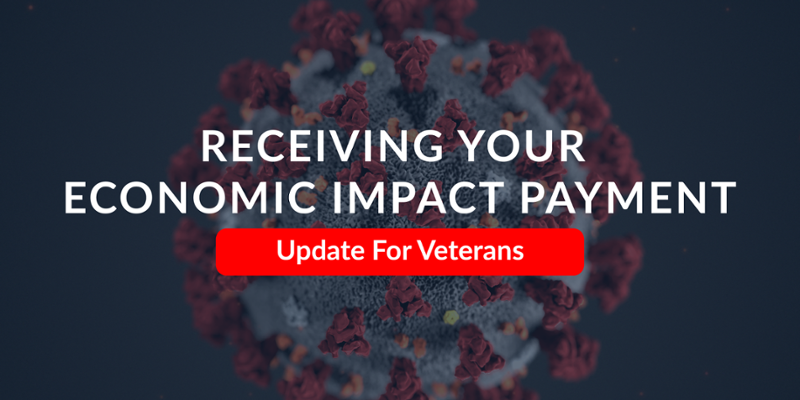 I have great news! After several weeks of working to convince the IRS to streamline the process for individuals to receive their stimulus checks, the IRS has made the process much easier for veterans who don't typically file taxes!
As a result of our efforts, the U.S. Department of the Treasury and IRS announced today that they are working directly with the U.S. Department of Veterans Affairs to ensure veterans and their beneficiaries who receive Compensation and Pension (C&P) benefit payments will receive their Economic Impact Payments automatically and without additional paperwork.
Here is some additional guidance from the IRS:
Many non-tax filing beneficiaries have already begun using the "Non-Filers: Enter Payment Info" tool to provide basic personal information to receive their economic impact payment. There will be no interruption to payments being processed using this online tool. Veterans with Internet access are encouraged to continue providing information.
For those who do not have access, or choose not to use the "Non-Filers: Enter Payment Info" tool, their economic impact payment will be processed with no further action required from them.
Additionally, the following resources are also available to explain the details of how this money will be distributed:
As always, our offices are open and ready to help. Please do not hesitate to contact the office at 202-225-3026 if you have any questions or need any assistance. You can also learn more here.