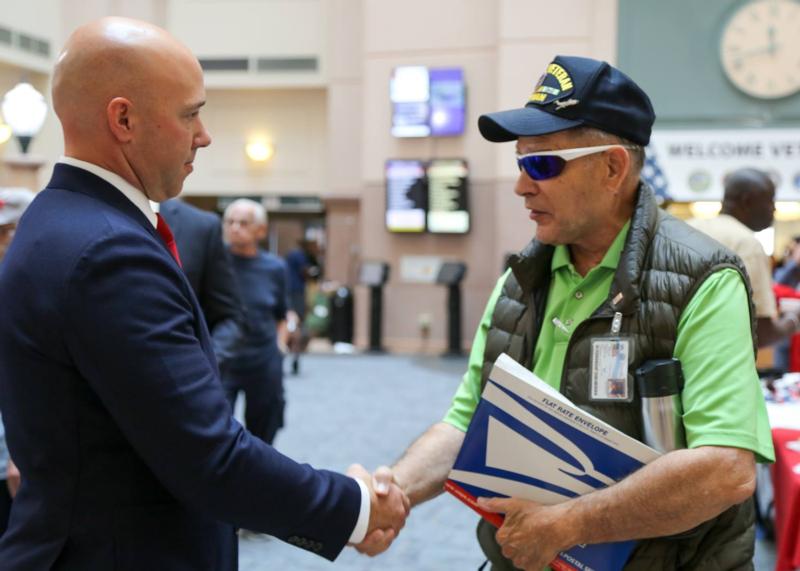 Our veterans have fought hard to protect our nation, and we should fight just as hard for them when they get home. However, far too often, veterans aren't provided the support they need to successfully transition back into the civilian workforce, and many are left behind as they struggle with obstacles like post-traumatic stress.
That's why, this week, we passed two bills to increase VA staff for programs that support returning veterans:
The Veterans Treatment Court Improvement Act of 2018, for example, will require the VA to hire at least 50 more VJO specialists so that veteran treatment courts have the resources they need to provide effective and specialized treatment to veterans in need. This program was designed to address symptoms unique to veterans alongside a presiding judge and VJO specialist, who establish a rehabilitation program tailored to the unique needs of the individual.
Another successful VA program is the peer-to-peer counseling program, which provides support for female veterans—especially those who have suffered sexual trauma while serving in the military, are struggling with PTS, or are at-risk for homelessness. Our nation's female veteran population is increasing, and an alarming VA report found that female veterans are at a 2.4 times higher risk of suicide than civilian adult females. We need to do more to address the needs of women returning from service. That's why our bill, the Peer-2-Peer Act, directs the VA to increase the number of peer-to-peer counselors for female veterans to ensure that this critical program has sufficient counselors to give all of our veterans the mental health services they need.
Our servicemembers put on their uniform every day and happily do the jobs they're asked to do—no matter how dangerous. When they come home, it is our duty to serve them in the exact same way, especially when they find themselves in times of need. We can and must do more for those veterans struggling with the difficult challenges of returning home, but these bills are great steps towards giving returning veterans the support they need as they face those challenges.