Everglades FIRST Act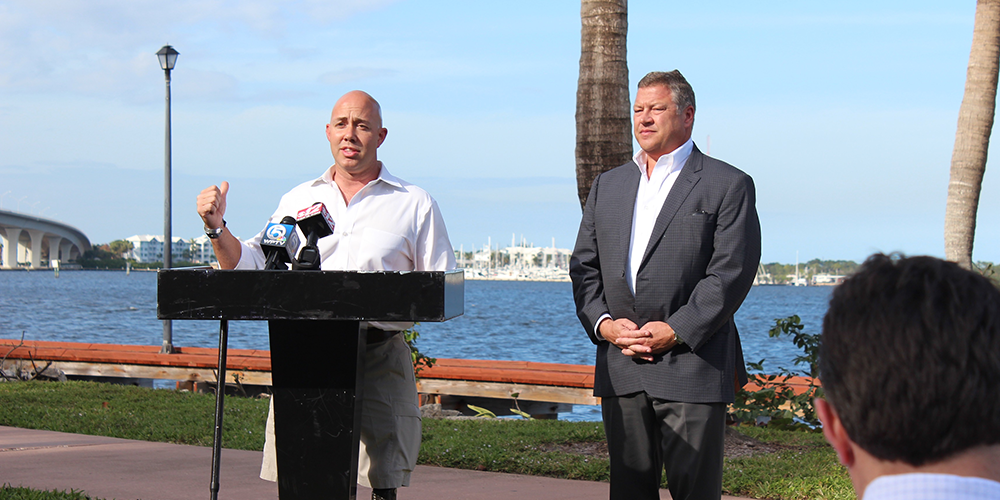 We cannot afford to wait another eight to ten years to begin construction on a southern reservoir. Every summer with toxic algal blooms means more businesses are forced to close, more people lose their jobs and more children get sick.
Now that the Florida legislature has passed S.B. 10, the federal government needs to step up and do its part to get this project done as quickly as possible.
The Everglades FIRST (Flow Increases Rely on Storage and Treatment) Act will expedite the federal timeline for the completion of reports that are required before Everglades restoration projects, including the S.B. 10 southern reservoir, can move forward.
The Everglades FIRST Act prioritizes projects designed to fix water reservoir storage capacity issues around Lake Okeechobee to minimize future discharges into the St. Lucie River and Indian River Lagoon, as well as related harmful algal bloom events that negatively impact our community. The bill instructs the Army Corps of Engineers to expedite completion of required reports and construction for the following projects in the Comprehensive Everglades Restoration Plan: Everglades Agricultural Area Storage Reservoirs, Loxahatchee River Watershed Restoration Project, Lake Okeechobee Watershed Restoration Project, and the Western Everglades Restoration Project.
In expediting these projects, we're aiming to improve surface water reservoir storage capacity in South Florida to meet the goals of the Comprehensive Everglades Restoration Plan, to achieve the full benefits of the Central Everglades Planning Project, and to produce environmentally-beneficial changes in flow volumes in the Caloosahatchee, St. Lucie, and Loxahatchee Rivers, and Shark River Slough in Everglades National Park.
Read the bill:
Get Updates On This Bill
Sign Up For News Alerts: Protecting The Environment
Note: Fields marked with an * are required.