Land and Water Conservation Fund Amendments Act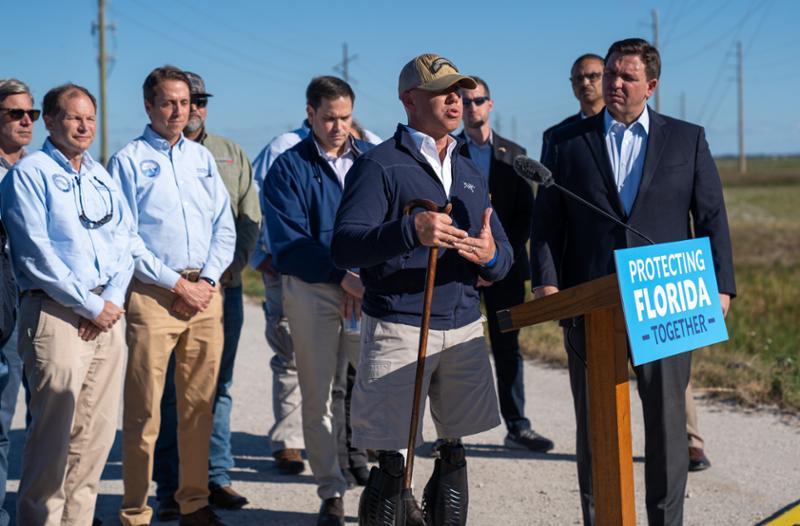 Almost sixty years ago, Congress created the Land and Water Conservation Fund to protect our nation's natural treasures and provide Americans with opportunities to explore them. It's a federal program that awards grants across the country for projects that meet those two goals. But even though Florida is home to some of the most incredible places in the world, recreation opportunities are often restricted thanks to the toxic algal blooms that are dangerous to breathe or touch.
As it's currently written, fighting harmful algal blooms does not qualify for Land and Water Conservation Fund dollars. That means Florida can't take advantage of the program in order to solve one of the biggest problems we have when it comes to recreation: water quality.
That's why I've introduced the Land and Water Conservation Fund Amendments Act. This is a bill that would make water quality projects eligible for these grants. Florida taxpayers contribute to this fund, so there's no reason we shouldn't be able to use it to fix the problems in our community that keep us from exploring the great outdoors.
Expanding eligibility would make a big difference for our district. Some projects that would be eligible include:
Stormwater system rehabilitation in Sewall's Point in Martin County
1,121 septic to sewer conversions in Martin County
Control structure to regulate discharge levels from the E-8 canal into the North Fork of the St. Lucie River in St. Lucie County
Howard Creek stormwater treatment area construction in St. Lucie County
Most importantly, this bill gives us another tool in the toolbox to use in our fight for clean water. Senator Marco Rubio (R-FL) has introduced a companion bill in the U.S. Senate, and I look forward to seeing it passed and signed into law. I'll keep you updated every step of the way!
Read the bill here:
Get Updates on this bill
Sign Up For News Alerts: Protecting The Environment
Note: Fields marked with an * are required.