MICRO Plastics Act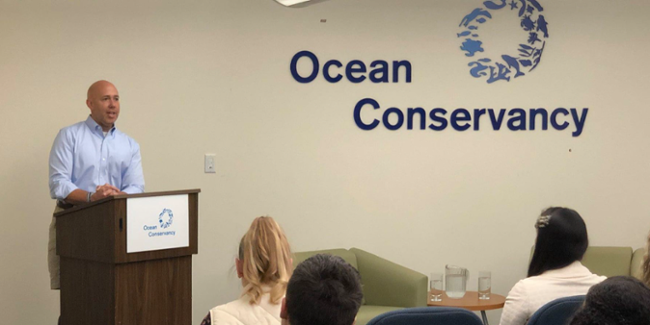 According to the World Wildlife Foundation, one-third of all plastic waste ends up in nature, accounting for 100 million tons of plastic waste.
Ocean plastics are destroying ecosystems, killing marine life and littering our beaches. This problem is out of hand and will only get worse until we do something about it. That's why I introduced the MICRO Plastics Act to reduce the amount of plastics that are polluting our waterways.
Specifically, this legislation would require the EPA to tell us the most effective and cost effective existing tools and technology being used to mitigate microplastics in our waterways.
It would also make sure we are exploring a number of different solutions to solve the problem of ocean plastics, including natural infrastructure, green infrastructure, mechanical removal, filtration and more.
It's time to get serious about finding innovative ways to remove these harmful plastics from our environment. The health of our waterways depends on it!
Read the bill:
Get Updates On This Bill
Sign Up For News Alerts: Preserving Florida's Natural Resources
Note: Fields marked with an * are required.