Promoting Human Rights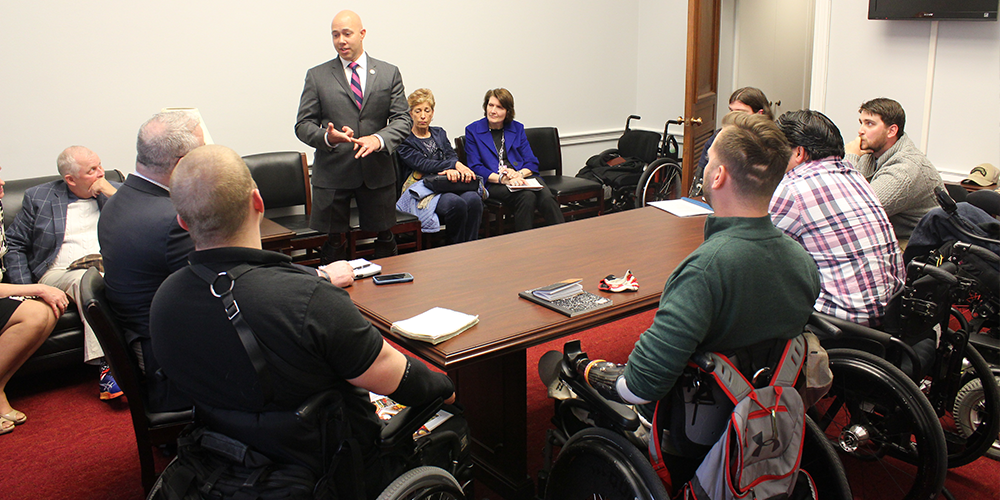 One of the roles I take most seriously in Congress is the opportunity to be a voice for the voiceless. Far too often, throughout the world and inside the United States, people are discriminated against because of their beliefs, religion, gender or ethnicity.
As the greatest force for human dignity in the world, the United States must stand up for oppressed people throughout the world. Upholding and advocating for human rights is a bipartisan goal that we can all agree on. We should use the privilege we are afforded as American citizens to help spread the values of freedom, democracy and individual liberty abroad.
I am also a member of the Bipartisan Task Force for Combating Anti-Semitism. The Task Force was formed to ensure that Congress plays an integral role in condemning anti-Semitism and promoting tolerance in the United States and across the world. As part of this task force, I work with Congressional leaders, the Executive Branch, foreign leaders and other organizations to counter hateful anti-Semitic movements.
I am also committed to using my position in Congress to counter inequality in our own country. We must confront the systemic barriers that have led to marginalization and promote opportunities to unify our communities.
Sign Up For News Alerts
Sign Up For News Alerts: Promoting Human Rights
Note: Fields marked with an * are required.