Serving Our Veterans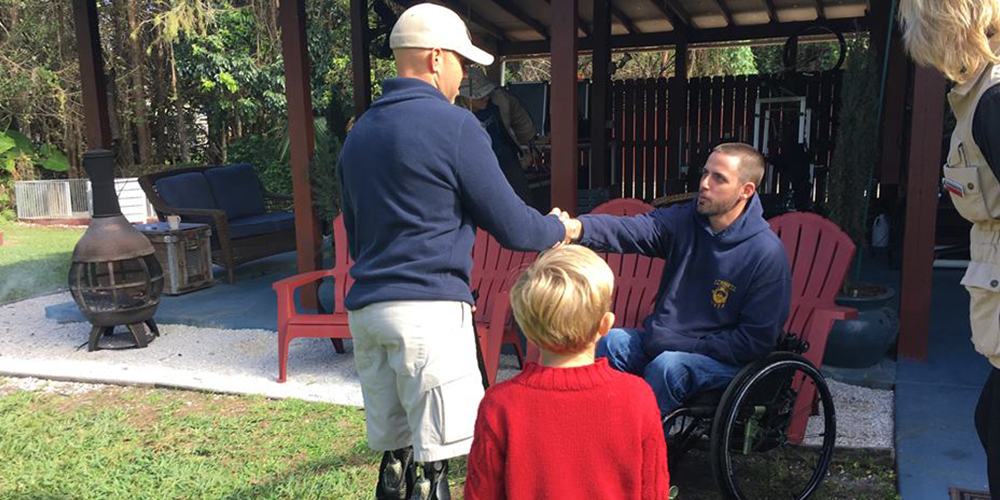 Our nation's veterans have earned the very best care our country has to offer. Sadly, as a veteran myself, I've seen firsthand how often the government fails our veterans. We can and must do better.
Improving care for our veterans starts with reforming the Department of Veteran's Affairs. I strongly believe that the best way to do this is to give veterans the flexibility to choose anytime, anywhere medical care. The increased competition will force the Department of Veteran's Affairs to provide quality care to our servicemen and women. Next, we must reduce corruption and incompetence at the Department of Veterans Affairs to reduce the claims backlog currently plaguing VA hospitals across the country. Fixing these problems will help us ensure that future generations of servicemen and women are not burdened with the same challenges facing today's veterans.
In addition to physical health care, we must do more to help veterans with mental health care. More than 20 veterans take their own life every day--an unacceptable rate that far exceeds the average of the civilian population. Among the men and women that I served with, I've seen the impact that war can have on soldiers returning home. I am committed to doing all I can to increase mental health resources for veterans and to reduce veteran suicide rates.
We also must do more to assist returning veterans in their efforts to find jobs and start careers. I know that the men and women I served with were among the most talented and hardworking people in the world. Veterans know what it is like to work in high-pressure situations and to be held to a standard of excellence. They are among the most qualified potential employees for any position; however, veterans returning home from Iraq and Afghanistan face an unemployment rate that is substantially higher than the national average. I am committed to working with local businesses and community leaders to discuss ways to reverse this troubling trend, as well as supporting legislation that will help our veterans get back on their feet.
If you are a Florida veteran needing help with a federal agency, including the Department of Veteran's Affairs, please contact us here. It would be my honor to assist you.
Sign Up For News Alerts
Sign Up For News Alerts: Serving Our Veterans
Note: Fields marked with an * are required.