Keeping Families & Kids Safe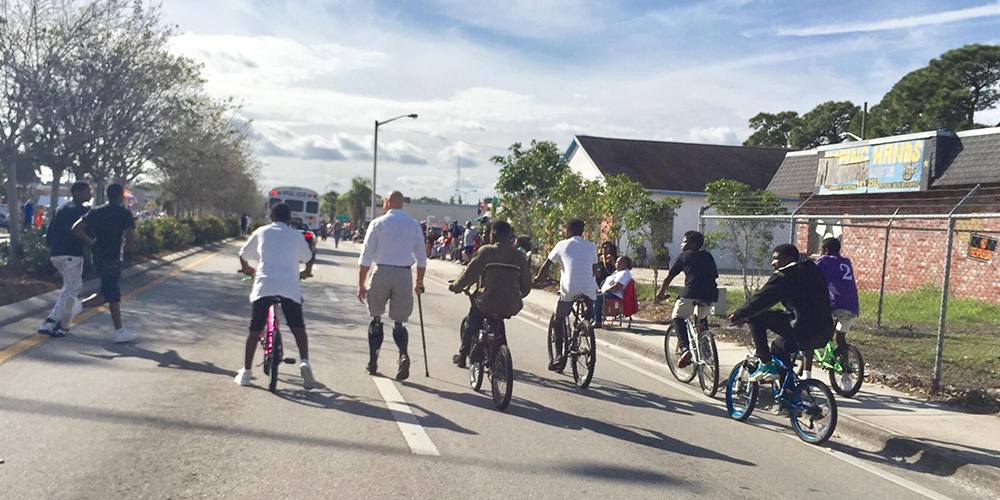 Among my top priorities in Congress are keeping our community safe, healthy and strong. Critical to this goal is supporting our local law enforcement and providing local community organizations with the support they need to fight crime, prevent domestic terrorism, combat the opioid epidemic, help those struggling with mental illness, reduce gun violence, stop domestic violence and more.
Our police officers selflessly put their life on the line every day to ensure the safety of their neighbors. We must present a united front in support of police officers and help mend the public trust. Together, we can tackle some of the most pressing issues facing our community.
Recent attacks in Florida and around the country have shown a light on the pressing need to support domestic anti-terrorism initiatives and help those struggling with mental illness. Far too often, people who have slipped through the cracks of our criminal justice or health care system have gone on to commit senseless acts of terror. We can and must do more to prevent these attacks and get people the help they need.
Locally, drug abuse - especially heroin - has also been on the rise. Research shows that nearly 5 million people have tried heroin at least once, many of whom started by abusing prescription drugs that they were prescribed to them. There are no easy solutions to this epidemic, but I am committed to working with my colleagues on both sides of the aisle to make progress alongside the many community organizations already doing life-saving work.
Furthermore, we must work to ensure our schools are as safe as the halls of Congress. We won't accomplish this without a comprehensive approach that addresses security, mental health and gun violence. This will undoubtedly take hard, bipartisan problem solving, but Members of Congress aren't sent to Washington just to do what's easy. It is incumbent upon us to act now to save lives by reducing gun violence while also protecting the 2nd Amendment rights of law-abiding gun owners.
Finally, more must be done to stop domestic violence and prevent sex trafficking. Every 9 seconds in the United States, a woman is assaulted or beaten. Meanwhile, sex trafficking has truly become modern day slavery and it's happening right in our backyard. As a society, we should have zero tolerance for violence against women and families. Working together with local law enforcement and advocacy organizations, we can make progress to keep families safe.
Sign Up For News Alerts
Sign Up For News Alerts: Keeping Families & Kids Safe
Note: Fields marked with an * are required.