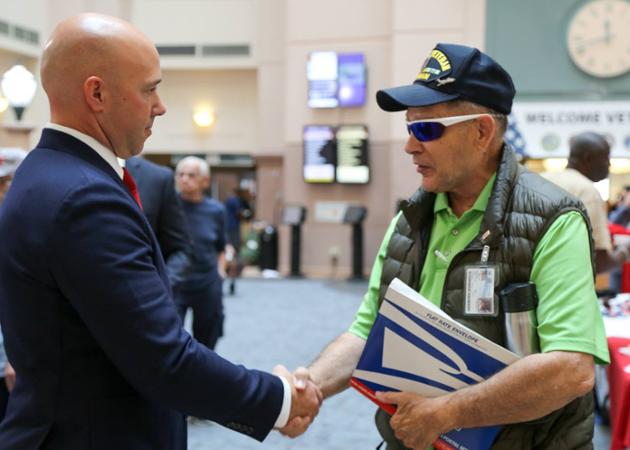 The Department of Veterans Affairs has been plagued by crisis over the years, and veterans across our country have suffered because of it. Our country needs to take a hard look at the way VA medical centers are being run at the highest level and work together to find new ways to improve them.
I introduced the bipartisan Leadership Evaluation At the Department of Veterans Affairs (LEAD VA) Act to look at a new approach to the way things are being run inside these hospitals. This legislation would require the VA and the Department of Defense to work together developing a program to assign senior military officers to serve as directors of VA medical centers.
At the end of the day, no one is better prepared to oversee veteran care than those who will one day be veterans themselves. That's what this bill is all about.
Read the bill:
Get Updates On This Bill
Sign Up For News Alerts: Serving Our Veterans
Note: Fields marked with an * are required.